A Step by Step Guide to DIY Shiplap
(Ghost written by the AP Intern minion)
There is no denying the fact that the Shiplap trend is an absolute brush fire right now. It is the hottest thing in Real Estate since the season finale of Fixer Upper or the Tarek and Christina divorce.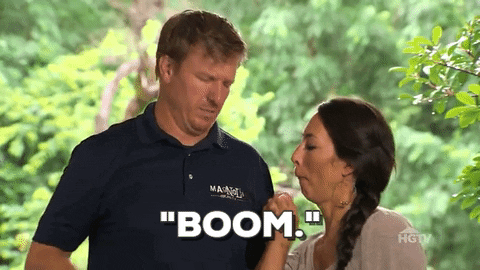 However, if you are like me or Andrew, you don't really know what it is or how to use it to its fullest potential.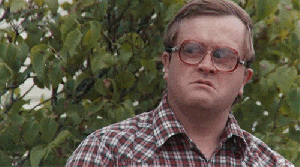 Shiplap is a design element that is an ode to the old wooden ships. Yes, I know, shocker. This design has been translated to accent walls all across America with the help of one Joanna Gaines. Unfortunately, with great popularity there is a great price. Running roughly $7-$9 per board our dreams of doing a shiplap wall seemed out of budget.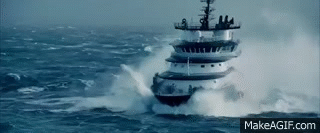 Que the AP Girls. They came up with a brilliant solution that was cost effective. They were able to devise a plan that ended up costing us roughly $1.80 per board. Cha-Ching!!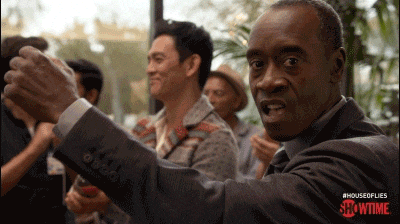 Now with the help of our AP Intern, here is how we did it.
Tools & Materials
Table Saw

Nail Gun

2" Finish Nails

¼" Thick plywood underlayment (We used Lowe's 0.197"x 4'x8' Utility Panel Primed 1 Side for $14.49/sheet)

Level

Stud Finder

Pencil

Measuring Tape

Sandpaper (We found the courser the paper, the better)

1/8" tile spacers (We tested out a couple of sizes and likes this one the best)

0.9375" x 8' outside corner wall panel molding
Steps
Go to Lowes, gather as many plywood sheets as you need to cover the wall. (We got 7 sheets on the first pass, and only were one sheet short). Ask Lowes to rip the sheets, full-length, into 6" wide strips.
Try to get them to rip the panels as close as they can to 6". If not, it could throw off your whole wall when trying to match up panels around the corners (We ran into that problem, hence the need for a second trip to Lowes to purchase more).

Warning: Lowe's has a store policy of only 5 cuts per customer… for some reason we caught the guys on a good day and they cut all of our sheets for free, but just something to look out for.
Once you have your shiplap panels ripped, sand the edges down, to avoid splinters and rough edges.

Grab that handy-dandy stud finder, to locate and mark where each stud is located on the wall you wish to apply your shiplap to – this is where you'll nail in each board.

Unless your wall is perfectly 8ft, Measure the wall to determine how much trim off the length of each panel.

Position your first plank on the wall. Since our ceiling is on a slant, we decided to start from the bottom and work our way up. Thus, we used our level to ensure the board was perfectly straight and then nailed it in along the studs.

We inserted the next board above, be sure to space out the tile spacers along the board to ensure the gap stays even all the way through. We scattered roughly 10 spacers along the board when installing another board above it. Once you have the perfect space separating your boards, go ahead and nail the next one in.

Install your boards one-by-one up the wall until you have reached the ceiling.

Install the next wall, ensuring that each board lines up perfectly to the on the adjacent wall

Install corner trim